Cenium Core integrates with anything, any way preferred
Cenium Core is built on a modern platform. That enables flexible, simple and safe ways to integrate with other systems. Implement the already proven Standard Integrations, build your own with the documented open APIs , use Cenium Channel Management to quickly build distribuition or Cenium ERP Connector to seamlessly integrate with your finance system. Or configure the available packages already developed in the Cenium Integration Service – CIS.   
Whatever integration needed, Cenium Core helps in an easy and secure way. 
Open APIs and Public Gateway
WIth a rich set of available APIs provided through the Cenium Public Gateway server, there is unlimited flexibility in using and interacting with Cenium Core
Well documented
Supports Passthrough or Gateway User Security
Set up to only expose relevant APIs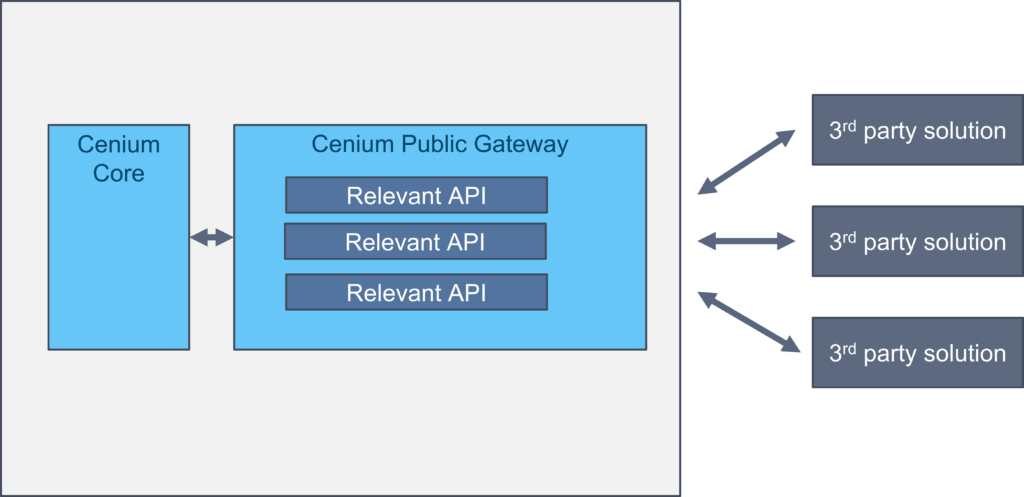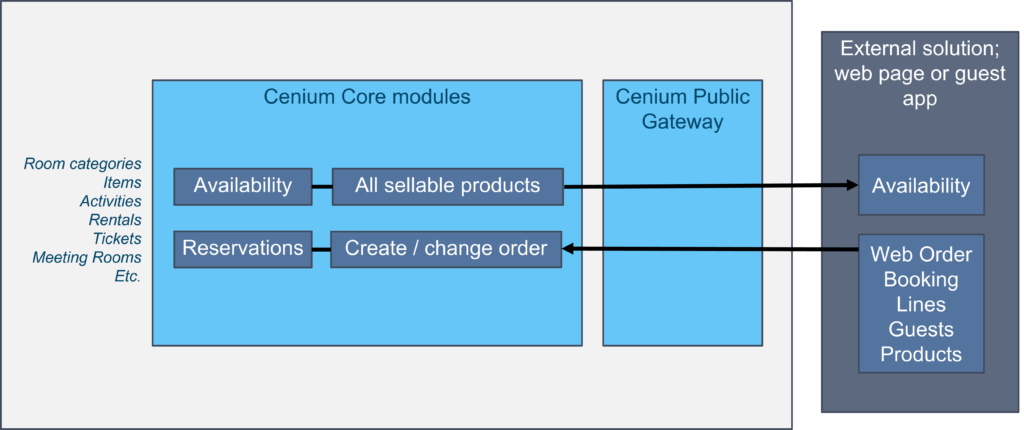 Specific set of out-of-the-box APIs enabling promotion, selling, booking and consuming ALL relevant products at the property.
Set up with web site or custom-made app.
Pass on availability of all sellable and bookable products and packages
Receive orders and place as reservations
Change or modify the orders indefinitely
Cenium Integration Services - CIS
Light message broker and service bus providing message validation, transformation and routing in an asynchronous or syncronous structure.  
Configurable platform for message handling
Integrated handling of message flows, routing, priorities, throttling and scheduling
Range of configurable Actions (building blocks) provided through separate client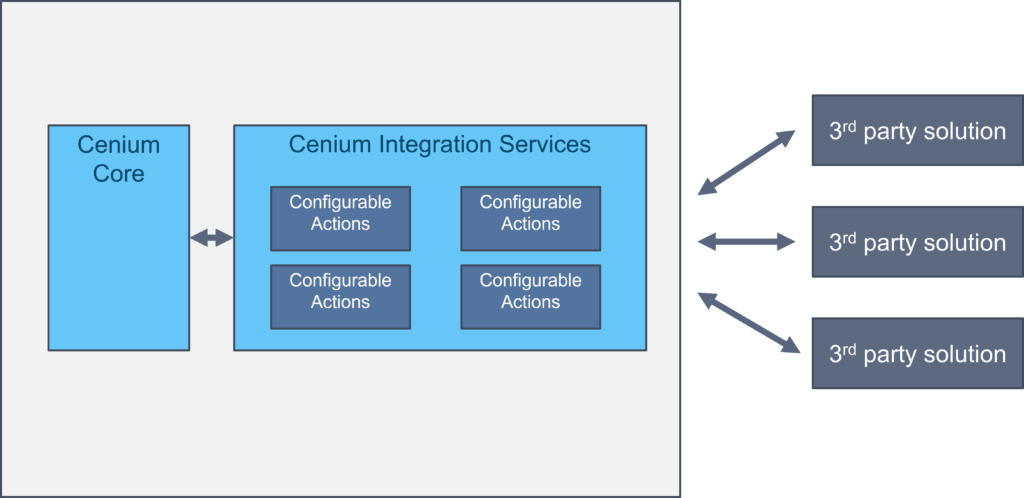 Cenium Channel Management
Pushing room availability, restrictions and pricing to external booking systems and receiving reservations back to Cenium Core
Follow OTA standards
For OTAs, channel managers, CRS an any sales channels
Easy set-up