The
Flexible
Versatile
Complete
Hospitality Software
Cenium gives hoteliers integrated access to manage the entire guest journey, to improve satisfaction and increase the hospitality revenue.
Working closely with great customers to drive innovation and growth
Continuously improving the solutions to help hospitality groups to success
Cenium Core hospitality solutions cover PMS, Sales & Catering, Activities & Spa, Tickets & rental. In short,
everything a complex hospitality operation needs to sell and consume every asset available at the property
Cenium Core
general features
Whether you use all Cenium Core products, or maybe only PMS or Sales & Catering, you benefit from an integrated, open and modern platform, cloud based or on-premises. With shared resources and a common user interface, you can easily increase revenue by selling any product or package throughout the guest journey and easy integrations with any third party solution gives you full flexibility and control.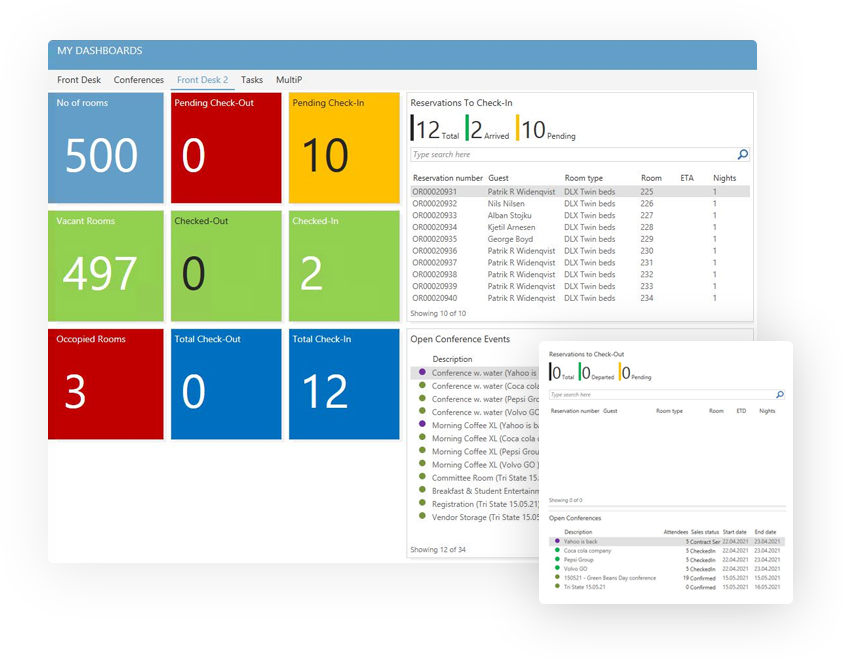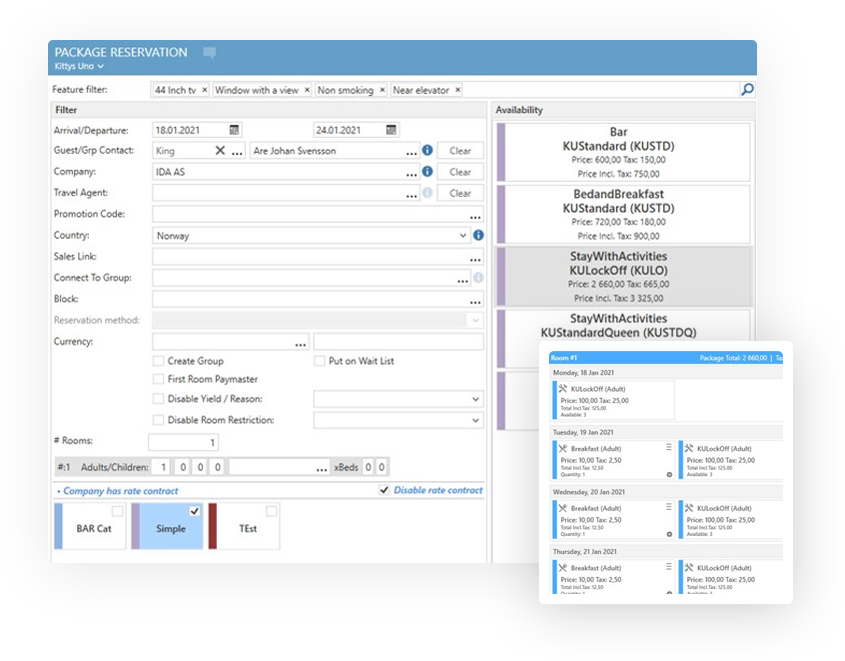 With a highly versatile and dynamic PMS solution, you can configure the solution to easily handle complex multi-property group bookings and similarly the fast and expedient single reservation check-in or check out process. With Add-Ons such as Housekeeping UX with apps for all housekeeping staff, Front Desk UX enables front-desk operations on any web browser
Cenium Core
Sales & Catering
From selling single meeting rooms or setting up complex conferences, Cenium Core Sales & Catering is template-based and adaptable, so your hospitality staff can easily sell and manage conferences and events. Integrated with Cenium PMS and Activities, the solutions give a full overview of the whole guest journey for all conference delegates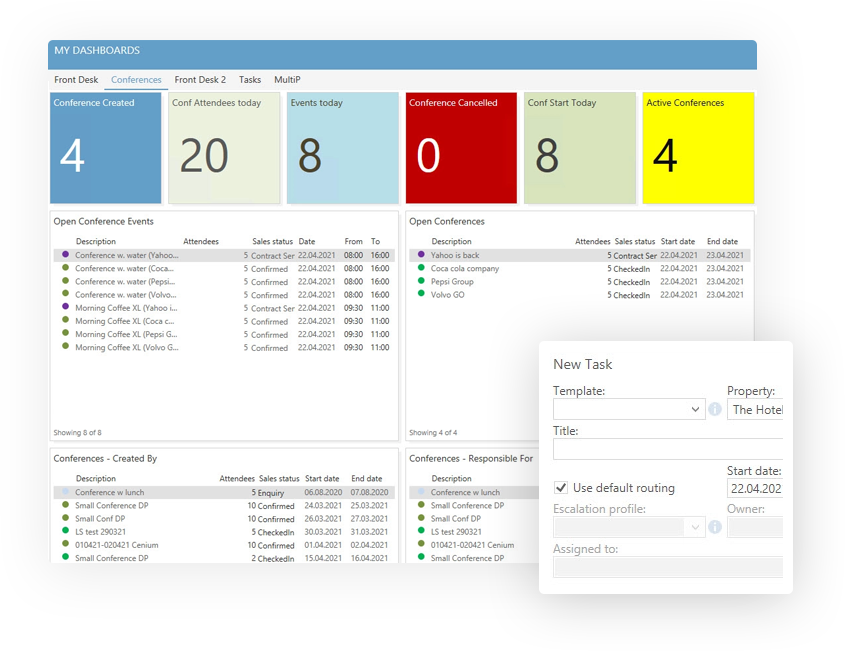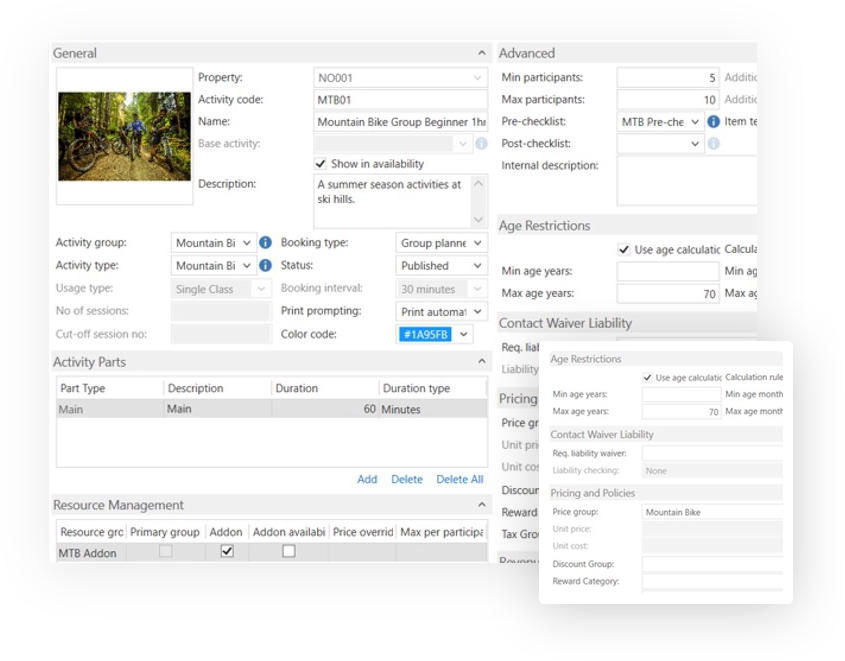 Cenium Core
Activities & Spa
Handle all activities, whether spa treatments, fitness classes or pool access, sold separately, added to room folios during the stay, or offered up front as packages, Cenium Core Activities & Spa gives a unique opportunity to increase the total revenue per guest.
Cenium Core
Tickets & Rental
If your hospitality property offers rentals, for instance bike, ski or beach umbrellas, or whether you handle tickets for ski lifts or pool access, this module easily handles the setup and provisioning.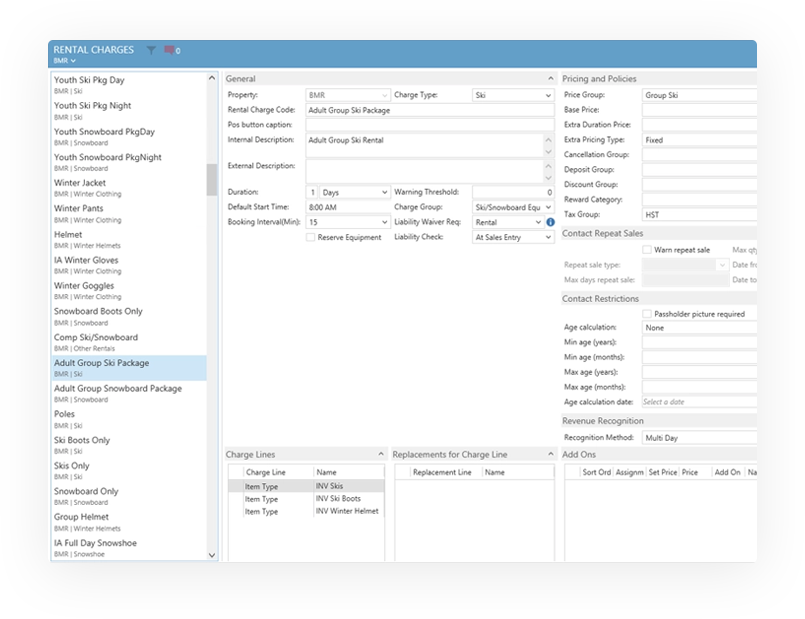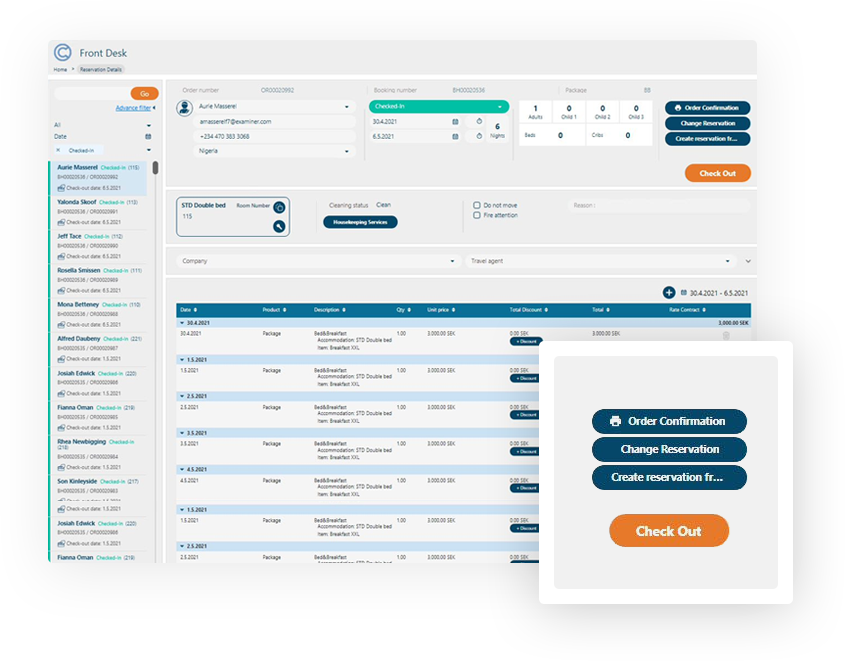 The Cenium Add-Ons provide additional benefits and advantages, most of them operating across the four product areas.
ERP Connector
Housekeeping App
FrontDesk App
Analytics Model
Standard Integrations
Hospitality POS
Cenium Self Service
Home Owner
Designed, developed and supported by experts in the industry
Cenium has been owned since 2003 by the largest hospitality group in Northern Europe, Nordic Choice. We Provide the hospitality platform to their 200 hotels, as well as supporting other great hospitality customers in Europe and North-America. Cenium staff embrace the complexity of hospitality and act as trusted advisors to customers.