Front Desk Operations
Reservations and Folio Management
Group Management
Housekeeping
Task Engine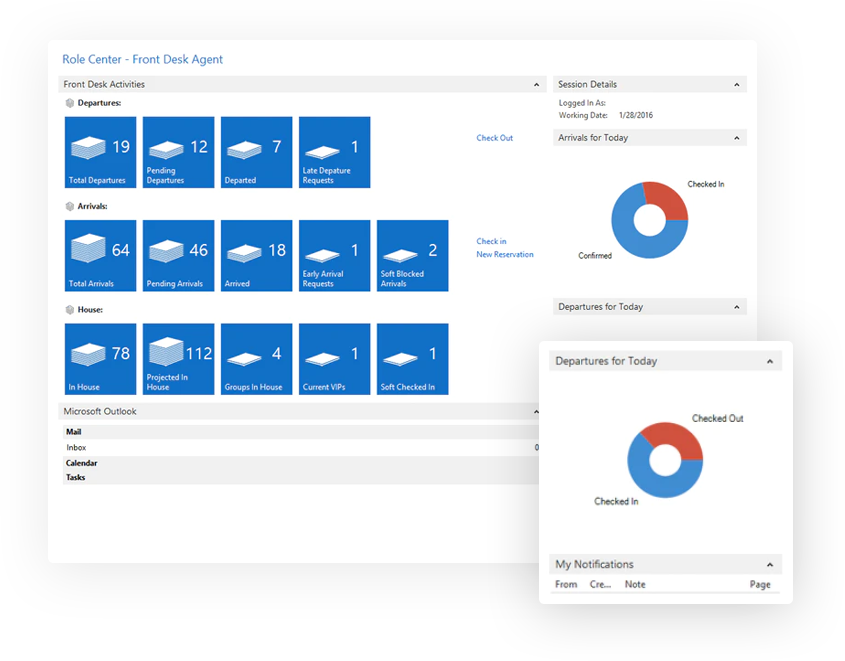 With a highly versatile and dynamic PMS solution, you can easily configure the solution to easily handle complex multi-property group bookings and similary the fast and expidient single reservation check-in or check out process. With Add-Ons such as Housekeeping UX with apps for all housekeeping staff, Front Desk UX enabling front-desk operations on any web browser and Cenium FastTrack enabling self-service check-in and check-out.
Comprehensive and flexible
Decide how you want to run your business.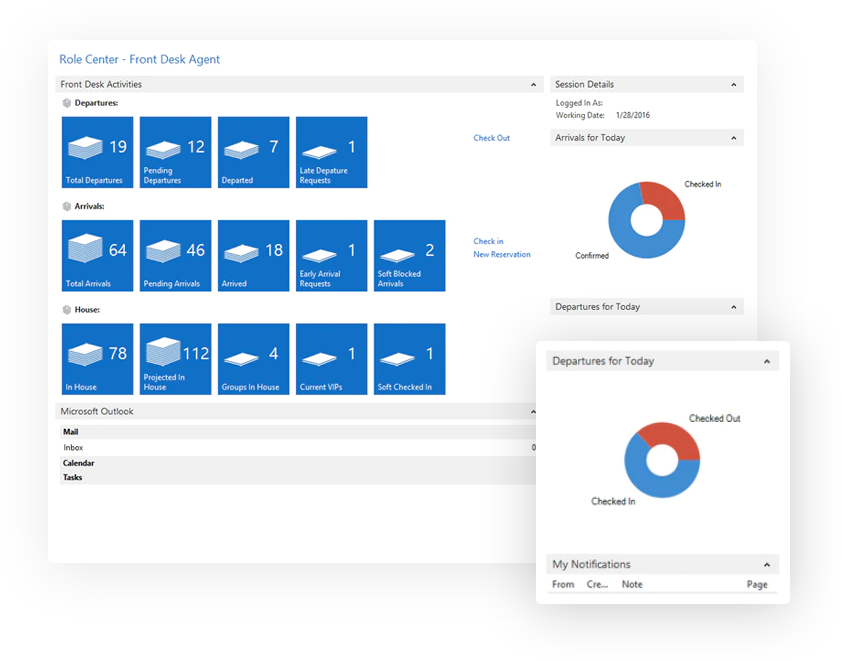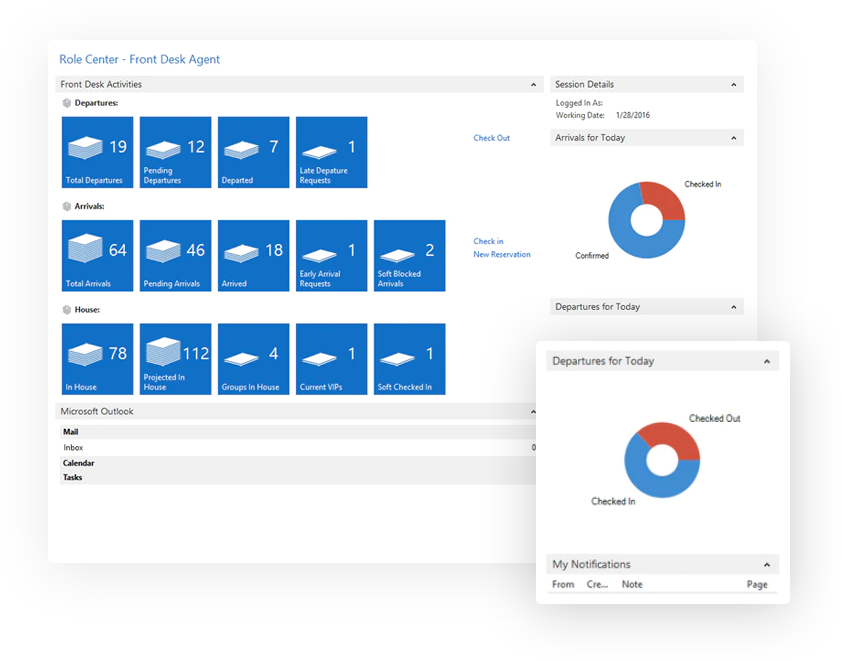 Reservations and Folio Management
Reservations and Folio Management